Restore Humanity with your Donations
Your donation is the Seed of Growth for the development of marginalized, vulnerable, and poverty-stricken lives. You are a hero for the poor and needy. Ensure that your 100% donations are spent on raising the poor people. This money will play an essential role for ISFH Foundation to help save the lives and enhance the living standards of the deprived and underprivileged sections of the country. We work for six primary missions – poverty, child education, income inequality, unemployment, hunger, and healthcare. Your ongoing support makes ISFH Foundation focus on multiple campaigns to empower the underprivileged in India. Every individual's donation is highly precious as our united efforts may transform a lot more lives.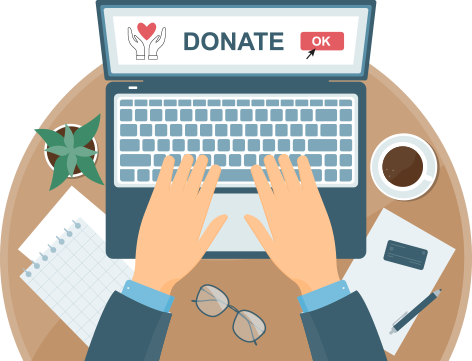 ISFH Foundation is determined to fight against the toughest battles to foresee a powerful and economically strong nation, and we will continuously keep efforts until every Indian receives human rights. You can make online payment to ISFH Foundation here. ISFH sends receipt of acknowledgement after receiving your donations.
We make every possible effort for the empowerment of our nation. If you hesitate to pay online, and want to pay through cheque. We appreciate your care to uplift the suffering people. In the name of ISFH Foundation you can send the cheque to 5th floor, Trifecta Adatto, 21, ITPL Main Rd, Garudachar Palya, Mahadevapura, Bengaluru, Karnataka 560048. After receiving your cheque, ISFH Foundation will send a receipt of acknowledgement.